Services
HotView

Recommendation advertising service
HotView uses Silver Egg Technology's recommendation technology, which has been supported by major advertising and blue-chip websites, to display personalized banner ads for each visitor to the website, resulting in a highly effective advertising service.
Features
Real-time analysis of user behavior on the website
The same logic is adopted as the recommendation engine "Aigent Recommender," which boasts a proven track record in a number of digital services, primarily on EC sites. The service analyzes site visitor behavior in real-time and generates correlations utilizing Silver Egg Technology's proprietary algorithms.
Automatic generation of optimal banners, delivered in real-time
Based on the website's visitor behaviour information, analyzed in real-time, the service automatically generates and delivers banners related to each user's interests immediately after they leave the website, when they are at their most "hot."
Flexible delivery style according to website design
We provide banner designs, per-category delivery, and flexible delivery styles tailored to user status, products, website design, and your needs. We also provide data-driven consulting services.
Function
Automatic generation of ad creatives
We provide banner production based simply on your website logo. It's easy to create personalized banners for every user. The system also supports display in various sizes and patterns.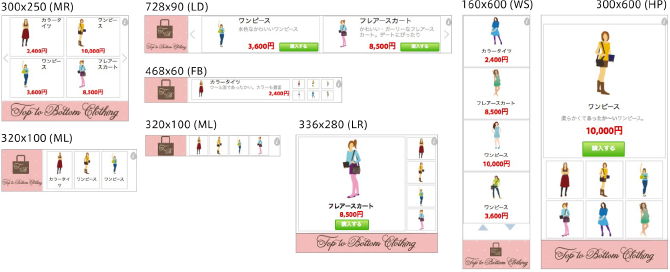 Pricing
We offer the best plan and price according to your needs and budget
Banner creation based on standard templates is free.
The minimum subscription period is three months. (If you wish to cancel your subscription, please inform us at least 30 days prior to the date you wish to stop using the service.)
If you would like to customize the service, we will provide a quotation separately.
In addition to the above, in some cases we may charge fees according to the contents of use. Please contact us for more information.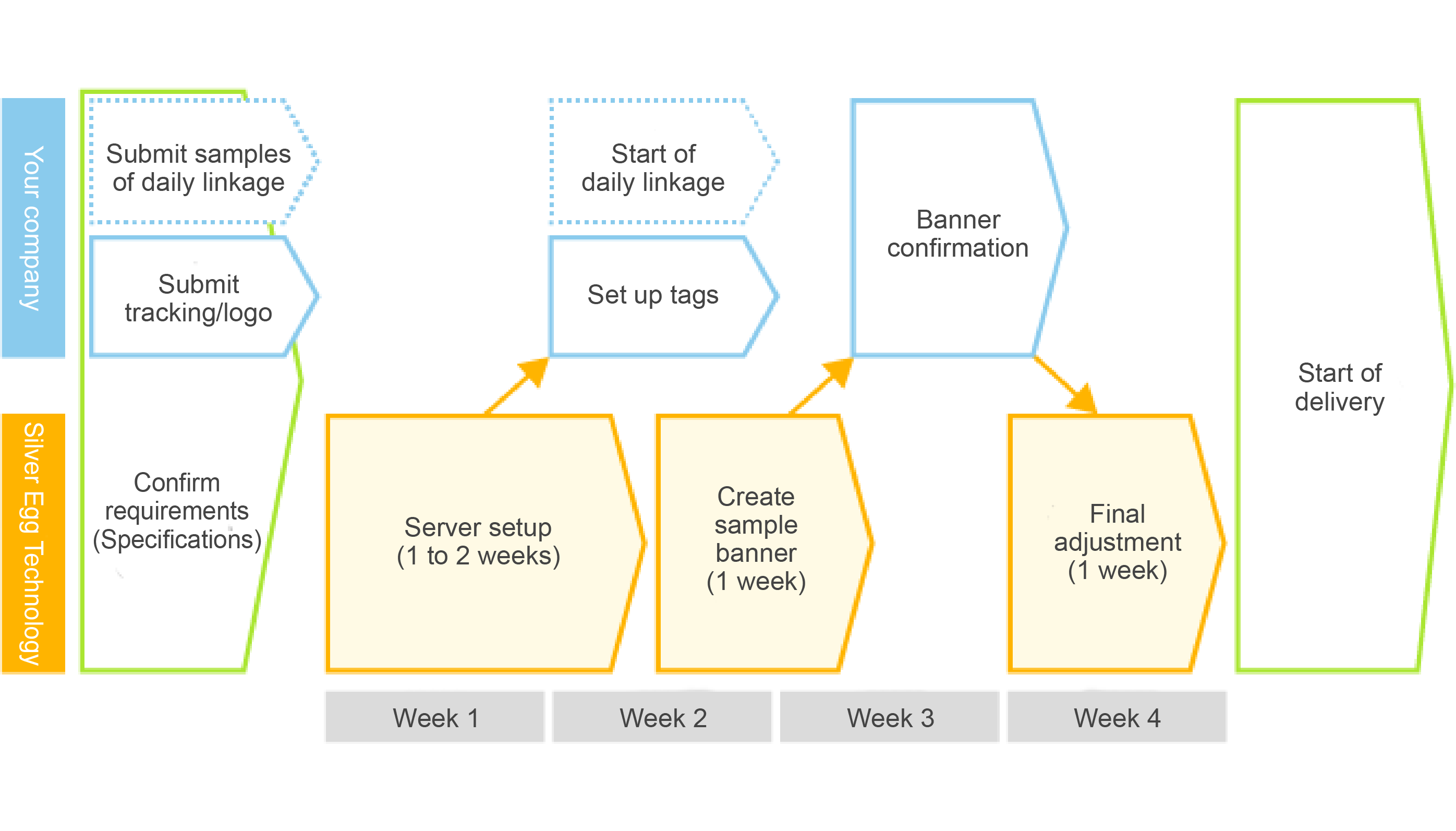 Regarding pricing, we will ask you about the details and provide a quotation.
Please feel free to contact us.